Philips SPA8140B/94 4.1 Channel Multimedia Speaker System, Black
₹3,999.00
Philips spa8140b/94 4.1 Channel multimedia speaker system

Multimedia speakers

Color: black

Sensitivity 84 dB, Satellite : W170 * H105* D90 mm, Subwoofer : W170 * H330 * D300 mm

Cable length: 1.3m ; Frequency range: 20Hz-20KHz, Output power: 50 W, Power: 230V, 50 Hz, Signal/Noise ratio: > 60 dB ; Input sensitivity: 550 mV ; Impedance: 4 ohm ; Included Items: Remote control, User Manual, Warranty Card, 2 RCA to stereo-1 no. cable
Music, movies and entertainment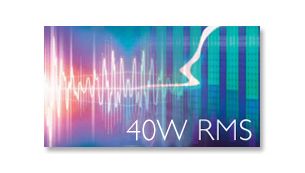 40W RMS total output power
This Philips speaker has 40W RMS total output power. RMS refers to Root Mean Square which is a typical measurement of audio power, or rather, the electrical power transferred from an audio amplifier to a loudspeaker, which is measured in watts. The amount of electrical power delivered to the loudspeaker and its sensitivity determines the sound power that is generated. The higher the wattage, the better the sound power emitted by the speaker.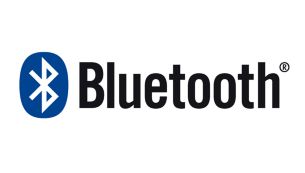 Works with any Bluetooth-enabled device
Bluetooth is a short range wireless communication technology that is both robust and energy-efficient. The technology allows easy wireless connection to other Bluetooth devices, so you can play your favorite music from any smartphones, tablets or even laptops including iPod or iPhone on Bluetooth-enabled speaker easily.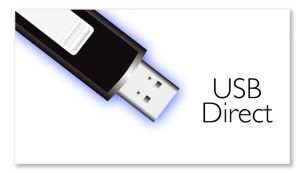 USB Direct for easy MP3 music playback
Thanks to the complete file transferability, you can easily enjoy the convenience and fun of accessing more digital music via the built-in USB Direct.
FM tuner for radio enjoyment
The built-in FM tuner lets you enjoy your favorite songs or news from your radio station every day. Simply tune into the station that you want to listen.
Perfect for MP3, PC, TV, CD & more
Connect your speakers to all your gear. A great way to listen to your MP3 player, PC, TV, CD, DVD and all your multimedia stuff.
Rich bass
This Philips PC speaker provides good sound quality with a rich bass experience from a loudspeaker box system.
Weight
6.7 kg
Dimensions
35.7 × 23.7 × 54.7 cm
Model

IN-SPA8140B/94

Loudspeakers

Subwoofer driver
5 1/4"
Bass level control
Remote control – mode selection to control subwoofer, satellite speaker
Power on/off button
ON Subwoofer

Connectivity

Cable length
1.3 m
Connector
RCA x 6

Convenience

Power on indication
Yes
Remote control
Yes

Accessories

Included accessories
Remote control
User Manual
Warranty Card
2 RCA to stereo-1 no. cable

Dimensions

Satellite
W170 * H105* D90
Subwoofer
W170 * H330 * D300
Packaging dimensions (WxDxH)
311 * 381 * 392

Power

Power LED indicator
Red

Packaging content

Subwoofer
Yes

Compatible with

Mp3 player
Yes in
Mobile phones and mp3 players
Yes
PCs and laptops
Yes

Compatibility

Works with
music devices
other Bluetooth-enabled device
Yes

Audio system

Frequency range
20Hz-20KHz
Output power in total
50 W
Power
230V, 50 Hz
Signal/Noise ratio
> 60 dB
THD
< 10 %

Audio systems L/R channels

Audio power amplifier
Class – AB amplifier
Channel separation
>35 dB
Input sensitivity
550 mV
Rated output power
10 W X 4

Left/Right speakers

Driver power range
10W x 4
Frequency range
150Hz – 20KHz
Norminal impedance
4 ohm
Sensitivity
84 dB
Speaker driver
3"Full range

Subwoofer speaker

Driver power range
30W
Frequency range
40Hz – 150 Hz
Norminal impedance
4 ohm
Sensitivity
85 dB

Tuner/Reception/Transmission

Tuner bands
FM
Only logged in customers who have purchased this product may leave a review.